Educate. Learn. Talk.

About cannabis in Florida.
Educating and informing Florida's minority communities about medical marijuana and the potential consequence to health and well-being from recreational use.
We're Here to Help You Move Forward
At MMERI, our objective is to Educate Florida's minority communities about marijuana for medical use and the consequences of the unlawful use of marijuana
Greening Out

What happens when you mix alcohol and cannabis
Are you familiar with the terms greening out or crossfading? They describe the reactions that could happen if you consume cannabis and alcohol at the same time. Join the next Conversations on Cannabis live virtual forum on May 26, 2022 at noon, to learn about the risks and consequences of mixing alcohol and cannabis, and the impact it could have on your body.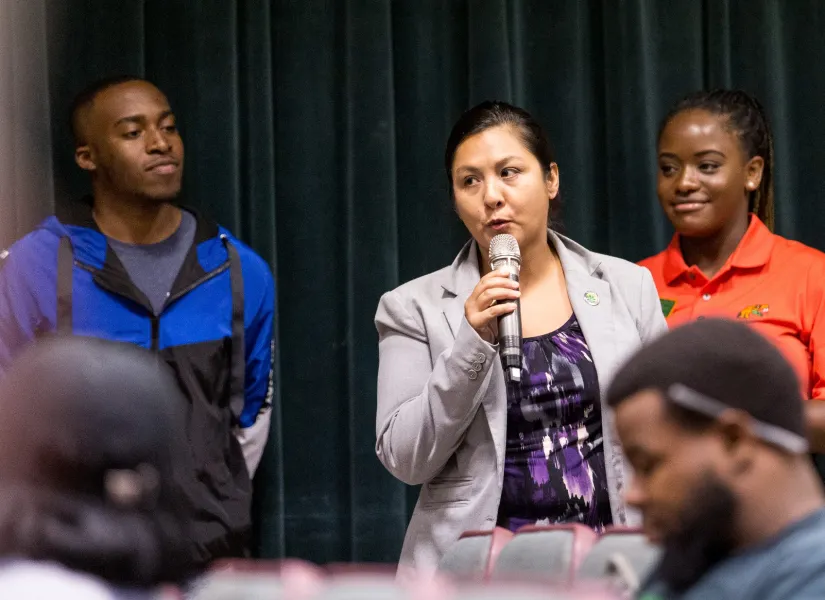 Request for Presentation
Bring the MMERI to your community. Please complete the request form here.

What People Around Florida Are Saying About Cannabis
Medical marijuana is far better for my anxiety and other conditions than prescribed anti-anxiety meds.
K.P.
Live Oak, FL
I was part of the opiate epidemic and lived through it because of marijuana. I lost my marriage, job, and my health suffered greatly, but I lived. Today, I am 300 pounds lighter, active, and happy because of marijuana.

C.C.
Tallahassee, FL
I've worked with many people in my social services career who believed unlawful use of marijuana was not a big deal, but later realized that it is addictive, illegal, affects your ability to get a job and maintain a routine, and it interfered with their ability to maintain healthy relationships.

D.M.
Tampa, FL
Marijuana helps me cope with my anxiety and depression. It's been helping me for over 10 years.
D.P.
Caryville, FL
Arrest Rates

Marijuana use is roughly equal among Blacks and Whites, yet Blacks are 3.73 times as likely to be arrested for marijuana possession.
Source: American Civil Liberties Union
IQ Decline

Marijuana affects your brain development. Use by adolescents has been linked to a decline in IQ scores – up to 8 points! Those are points you don't get back, even if you stop using.
Source: Substance Abuse and Mental Health Services Administration, US Department of Health & Human Services
Marijuana Use

Marijuana is the most commonly used illegal drug in the United States, with 37.6 million users in the past year.
Source: Substance Abuse and Mental Health Services Administration, US Department of Health & Human Services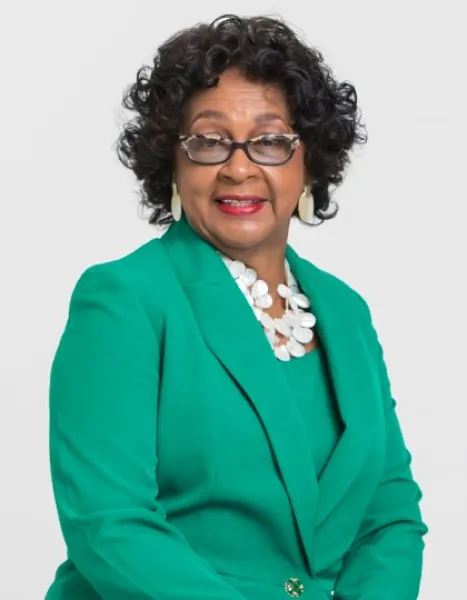 A Note from Our Executive Director

Thank you for visiting mmeri.famu.edu, the website of Florida A&M University's Medical Marijuana Education and Research Initiative (MMERI). This is the starting point of MMERI's mission to enhance the knowledge of Florida's minority communities about the state's nascent medical marijuana law (Section 381.986, Florida Statues) and the impact of the unlawful use of marijuana. It is our intention to educate people of color and inspire them to learn and talk about the positive attributes of medical cannabis, as well as help them better understand the legal and health consequences stemming from the unlawful use of marijuana.