Q
What is medical marijuana?
A
Section 381.986, Florida Statutes (F.S.), allows for the use of medical marijuana and low-THC cannabis by qualified patients as certified by a qualified physician.
Medical marijuana DOES include THC and will give the user the feeling of being "high."
Low-THC cannabis contains 0.8 percent or less of THC and does not result in the feeling of being "high."

Q
What are the potential health (relief) benefits of using medical marijuana?
A
The benefits known to date are:
Provides relief from chronic pain
Helps to alleviate nausea and vomiting
Eases tremors from Parkinson's Disease
Reduces the numbers of seizures suffered
It has been shown to be helpful with Post Traumatic Stress Disorder (PTSD) and HIV/AIDS, among others.

Q
How do I obtain a medical marijuana card?
A
Speak with a qualified physician and visit https://knowthefactsmmj.com/ to learn about qualifying conditions and to obtain information on applying for a Medical Marijuana Use Registry ID card. The qualifying conditions for medical marijuana use include, but are not limited to, cancer, epilepsy, glaucoma, chronic pain, PTSD, and HIV/AIDS.

Q
Who are the doctors certified to recommend medical marijuana?
Q
Are there health risks involved with using medical marijuana?
A
The research is ongoing and inconclusive. The best course of action is to discuss risks with your qualified physician.

Q
What are the laws pertaining to medical marijuana?
Q
What is illegal marijuana?
A
"Illegal marijuana" is marijuana that is used/obtained outside of Section 381.986, F.S., including marijuana that is not purchased from a licensed Medical Marijuana Treatment Center (MMTC) and marijuana that is used by individuals who are not qualified patients, etc. Marijuana remains illegal under federal law and in many states. You cannot transport marijuana in or out of Florida.
To learn more about the health risks, visit: https:/www.cdc.gov/marijuana/health-effects.html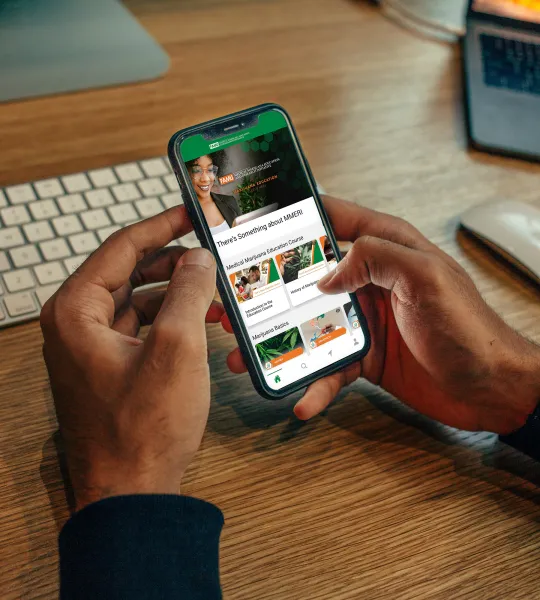 Your Go-to Medical Marijuana Resource
FAMU MMERI is excited to announce it's new interactive, in-depth education platform - MMERI OnDemand. Featuring research insights, guided learning paths, targeted topics, and expert interviews, MMERI OnDemand provides you with the information you need to participate in Florida's medical marijuana program.
Whether you're a casual browser, patient, caregiver, or an enthusiastic advocate, we're pleased to provide an engaging, thorough education experience to help our Floridians experience the benefits of medical marijuana. Become a subscriber today to unlock all the features of MMERI OnDemand.

What You Will Learn
MMERI OnDemand provides numerous short articles, podcasts, videos, and more, organized into easy-to-explore topics such as:
The history of cannabis and its potential treatment uses
Plant anatomy, types of products, and pharmaceutical interactions
Lawful and unlawful uses of marijuana and the potential consequences
How to access medical marijuana and get involved in the local cannabis community
Exclusive Access
MMERI OnDemand subscribers get exclusive access to:

Knowledge checks
Achievement badges
Notifications about upcoming events or newly released content
Engagement opportunities within the platform
Program Info
Information for MMERI OnDemand is gleaned from community forums held around the state, MMERI Forum Radio Podcasts, evidence-based pedagogy, and research from various areas, including the Florida Department of Health, Centers for Disease Control and Prevention (CDC), and the National Institute of Health (NIH).

MMERI Repository
Print Collateral | Video | Audio | Photographs
The Medical Marijuana Education and Research Initiative (MMERI) Repository provides access to digital assets (print collateral, video, audio, photographs, etc.) from education outreach and statewide engagements conducted by the MMERI team. The MMERI Repository promotes and preserves useful information for university faculty and the MMERI team, as well as for the general public. Information gathered from various outreach efforts will continue to shape MMERI's programming and inform legislative policy related to marijuana use.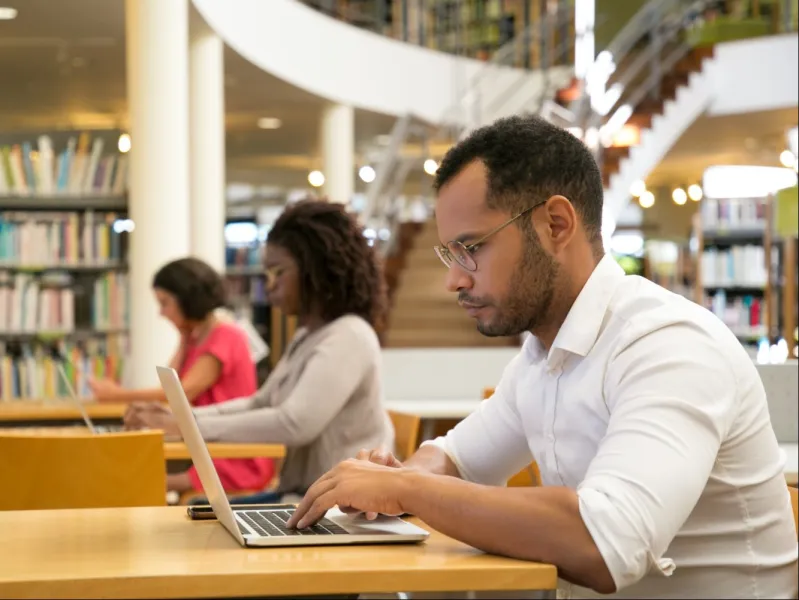 Digital Resource Center
Research | Scholarship
The FAMU Digital Resource Center (FDRC) is an open access institutional repository of digitized resources related to the University's history, research and scholarship. The repository contains digitized publications such as, the Rattler yearbook and the FAMUAN, research and scholarly output such as the Research Bulletin, historical photographs, and other works produced by the Florida A&M University community.
The FDRC promotes scholarly communication, preserves resources for future generations, and showcases the cultural and scholarly pursuits of Florida A&M University.
About MMERI
Historically, FAMU has played an outstanding role in educating multi-cultural students and is in a unique position to educate Florida's multi-cultural population about medical marijuana and to develop and deliver curriculum and certified training programs.