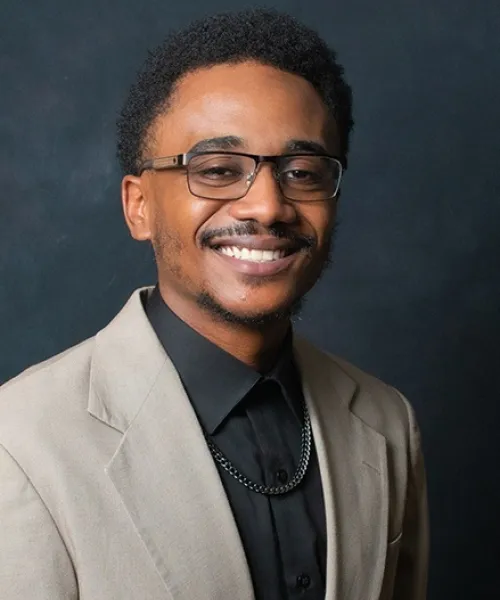 Arie Christon
Assistant Professor - Psychology
501 Orr Drive
Gore Education Complex -B 202
Tallahassee, FL 32307
GRANTEE:
Novell Tani, Ph.D., Assistant Professor, Department of Psychology, and Arie Christon, M.S., Graduate Research Assistant, Department of Psychology
STUDY:
An Analysis of the Marijuana Wellness Intervention on Community, Coping, Substance-Awareness, Self-Efficacy, and Self-Regulation Enhancement via Education (Marijuana WICSE) Project
SUMMARY:
Implementing a novel structured, community-based educational intervention, this project strives to increase individuals' knowledge surrounding the medical use of marijuana and the impacts of medical marijuana and the unlawful use of marijuana in minority communities. The study will assess pre- and post-coping styles, substance awareness (knowledge), self-reported efficacies, and ability to regulate marijuana usage, as well as overall wellness level (namely anxiety, depression, and physiological responses).
Procedures
Populations
The subjects in this study were 210 unduplicated community participants from surrounding neighborhoods, businesses, and institutions (i.e., barber/beauty shops, churches, clinics, schools etc.).
Methodology
The overall study goal was to determine if educational interventions improve substance/ marijuana-related awareness and smoking abstinence efficacies in participants. The researcher used several statistical analyses, including correlative and regression analyses on key variables.

Findings and Implications
Results
The following findings were shared as having statistically significant correlations: (1) as access to marijuana increased, so did participants' general knowledge about it; (2) as access to marijuana increased, so did mental disengagement coping techniques; (3) as total marijuana knowledge value improved, so did anxiety levels; (4) as education level increased, so did marijuana knowledge; and Stepwise Regression (Prediction) showed (5) depression and anxiety proved positively predictive of substance use coping, while levels of abstinence self-efficacies proved indicative of lower substance use coping.
Outcomes/Conclusions
Indeed, it appears that educational interventions are statistically correlated with improving substance/marijuana-related awareness and smoking abstinence efficacies in participants.
Impact on MMERI
MMERI may wish to use findings to educate statewide shareholders about the need to improve substance/marijuana related awareness.