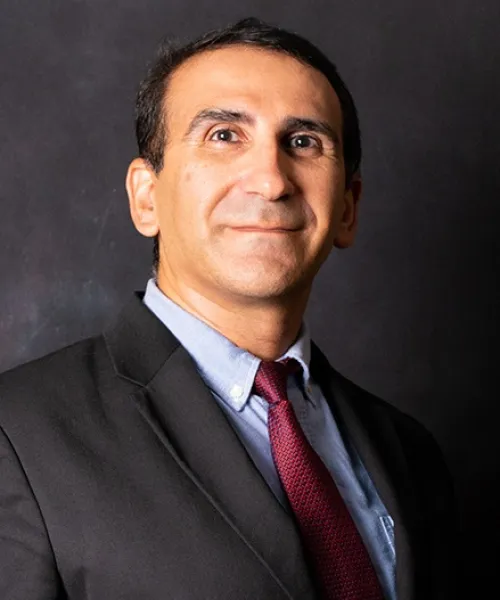 Behnam Shadravan, Ph.D.
Assistant Professor/Principal Investigator - Architecture and Engineering Technology
1339 Wahnish Way
Tallahassee, FL 32307
GRANTEE:
Behnam "Ben" Shadravan, Ph.D., Assistant Professor, School of Architecture and Engineering Technology

STUDY:
An Investigation on Marijuana Consumption in the Construction Industry in Florida
SUMMARY:
This study will investigate the impact medical marijuana could have on safety and employment in Florida's construction industry and determine which sectors of the construction industry suffer more because of medical and recreational marijuana use. Already there is substantial use of illegal marijuana among people who have jobs in which safety is a key concern. The study will include surveys of contractors of different sizes and job categories in Tallahassee, and, if time and budget allow, Panhandle areas damaged by Hurricane Michael.
Procedures
Population
The subjects in this study were 150 employees (e.g., 81% male and 19% female) in various job categories in construction from various regions throughout Florida. All of the participants were 18 or older.
Methodology
In addition to a literature review, the investigator used a survey and 150 construction employees participated to tabulate responses and percentages to each item using descriptive statistics and comparative analyses.
Findings and Implications
Results
The responses were tabulated and percentages determined to show the following noteworthy findings: (1) many construction workers with prescriptions for medical marijuana decided not to use the legal drug for fear of termination; (2) 50% of the respondents believed unlawful use of marijuana should be legalized; (3) respondents indicated the it is safe to work in construction immediately after or up to 72 hours, with 4 hours as the median response, using marijuana; (4) high-level managers are concerned that marijuana should be banned in the construction industry.
Outcomes/Conclusions
The study revealed urgency in the high-risk field of construction regarding the critical need for education.
Impact on MMERI
MMERI may wish to use findings to educate statewide shareholders (e.g., general public, patients, caregivers, legislators, local policy makers, etc.) via its courses, forums, podcasts, television commercials and web postings about the empirical evidence related to medical and unlawful marijuana issues in the construction industry. Moreover, MMERI may wish to recommend an expansion of this local study to a larger population statewide.